True, this is technically not a version of "The Twelve Days of Christmas", but I really enjoy this parody and thought it would appropriate enough in the spirit of things.
Today is the last day of Christmas, which makes tonight Twelfth Night. Yes, just like the Shakespeare play!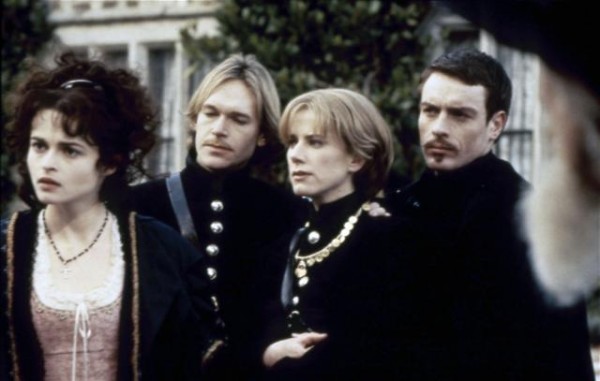 A still from the 1996 film version starring (among others) Helena Bonham Carter.
I'm going to be moving in the next few days, so I won't be posting again until I find my new apartment in San Francisco! I hope you've had a lovely new year and have at least been amused by my little plan.
Thanks for reading,
Nostalgically Yours